Fiber Opening & Blending
Hayes Industries, Inc. supplies bale breakers, pickers, fine openers, fiber blenders, blending conveyors, feed hoppers, weighing systems, and complete blending lines for opening and blending natural and synthetic fibers. Opening and Blending machines are available with many options, including but not limited to in-feed conveyers, feed plates, fluted, or wire wound feed rolls, Claw (Hook) Tooth, Pin, or Wire Wound Main Cylinders, etc. Our opening/blending equipment is engineered and built in house to meet exact customer requirements.
Applications
Opening of natural and synthetic fiber stock for pneumatic fiber stuffing applications, i.e. pillow blowing, boom filling, cushion filling etc.
Opening of natural and synthetic fiber stock in preparation for post processing by means of Carding, Garnetting, Airlaid Processing, Thermal Bonding, Spray Bonding, or Needle Punching.
Blending different fiber types for superior products and cost savings.
Reintroducing scrap material back into the process line for increased savings and reduced waste.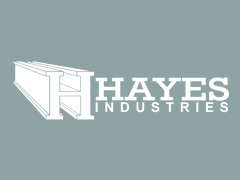 Electronic Weighing and PLC interface. Multiple feed systems available to blend your exact recipes. Integrated Reclaim System. Increase production and accuracy while reducing waste.
Available in many configurations to open and/or blend your fiber to the exact specifications you require.